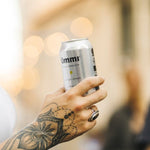 GUIDE TO LISBON
One thing we get on a daily basis is "hey, I'm coming to Lisbon on the weekend for a few days, would love to know any tips on where I should visit whilst there?". Usually each time we scribble down some quick thoughts but we thought it's about time we build resources for people visiting. This should give you a great summary of places to eat and drink whilst the second will give you places to visit, where to run, do yoga and more. So here goes, The ūmmi guide to Lisbon Part 1, Enjoy the būzz.
Places To Eat
Java
Whenever friends come to town looking for 'that' rooftop experience we always send them here. It might seem busy but give it a try and you'll usually get in to the bar. Great food, drinks, cocktails and plenty of amazing food. A must see. https://www.instagram.com/java_lisboa
Janis
If you're in this part of town early and want a great all day cafe vibe this is it. Open 8am till past midnight. Solid cafe opening hours https://www.instagram.com/cafejanis
Mila
So one of our owners Tiago actually owns and runs this spot so its a favourite. If you go by here ask for him, give him the wink and ask for an ūmmi a Casa and he'll hook you up. Tag us @ummi_kombucha on IG. Amazing brunch, drinks and great for people watching from the street seats. https://www.instagram.com/brunchatmilas www.milalisbon.com
Da Noi
When we moved back to Europe one thing that struck me is how much we loved European street culture, especially open air drinking. We love Da Noi for its food and also its drink service window so you can enjoy a glass in the street, just watch out for cars as you're soaking up some of Lisbons best vibes. https://www.instagram.com/danoi.lisboa/ https://danoilisboa.com
Who The Fuck Is Henry
A couple of years ago we started seeing these posters across the city and since then we've seen them cultivate one of the best underground scenes in the city. Limited to 40 spots a time in the back of a train station which they seem to be using without the city knowing on the weekends. They are also a creative studio and we love what they're doing. https://www.whothefuckishenry.com
Neighbourhood
If you're hungry and need to go straight for something different head to our friends at Neighbourhood who serve up breakfast Burritos and smash burgers. No reservations, no waiting just straight up good Aussies serving up delicious food. https://www.neighbourhoodlisbon.com https://www.instagram.com/neighbourhood.lisbon/
Senhor Uva
Stephanie and Marc have created this incredible place with delicious vegetarian meal that truly pushes the envelope when it comes to flavours, texture and ingredients and a broad natural wine's selection. The service and attention to detail stands out. Whether you want to have a intimate dinner in two or gather some friends to enjoy a great moment, Senhor Uva will please you accordingly. https://instagram.com/senhor.uva
Insaciável Wine Bar
A gorgeous spot in Santos. They have an incredible selection of natural wines and tasty small plates. Beautiful outdoor space on a quiet street. Wonderful staff and delicious food and wine. https://instagram.com/insaciavel.lisboa
Comida Indepedente
Love wine and cheese? Love trying something new? Love great people? Well head down to this great backstreet spot where you'll find so many great pairings of wine, charcuterie, wine and more. I popped in one day for an ūmmi and walked out with bottles of wine, hot sauce and cheese.
Time Out Market
This is pretty well known and quite touristy but that said if you're on vacation with friends with a mix of food tastes this is a great spot as it has everything. Yes everything and even dancing some nights. It's a great spot and offers something for all.
Hope this helped! Tag us @ummi_kombucha when you're out and about. Make sure to check out the next blog about where to run, do yoga, visit with kids and much more. Thanks and #enjoythebuzz